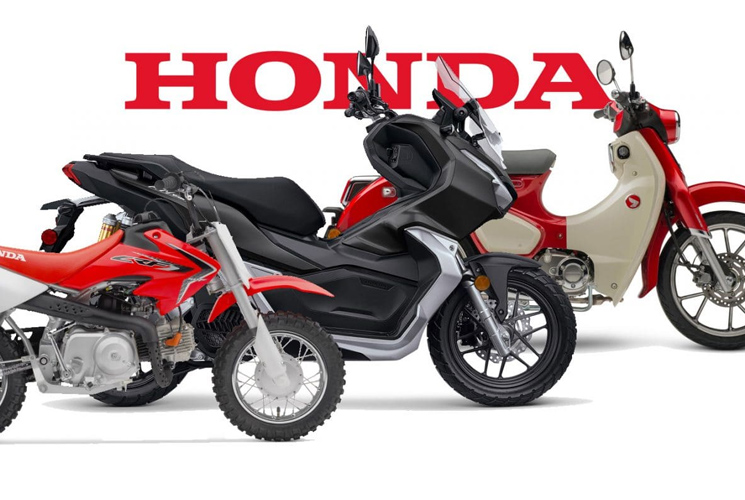 Like every year, Honda is committed to the job and offers new motorcycle models that are sure to please everyone: the Honda Gold Wing, the CRF300L and the CRF300L Rally. Without further ado, here's everything you need to know about these 2021 motorcycles.
Going further aboard the Gold Wing
The Gold Wing is Honda's touring motorcycle by excellence and will accompany you in all your trips. Offering superior comfort, a large storage compartment and an infotainment system far superior to the previous models, the Gold Wing is coming in 2021 with a vengeance!
New features:
Several variations are offered depending on the type of driving sought: Gold Wing Tour DCT Airbag, Gold Wing Tour DCT, Gold Wing Tour, Gold Wing DCT and Gold Wing.
Integrated navigation software and an XM radio antenna are standard equipment.
High-quality 55-watt speakers.
Better storage than previous models. Now with more capacity, storage is over 48 mm wide, over 46 mm high and over 34 mm long. This saves nearly 10 additional litres for a total of 60 litres of storage space, allowing you to store 2 motorcycle helmets or even more luggage!
A redesigned saddle for better comfort and a neater look.
Android Auto technology complements Apple CarPlay technology for more features and applications with smartphones.
Make heads turn from morning to night with the CRF300L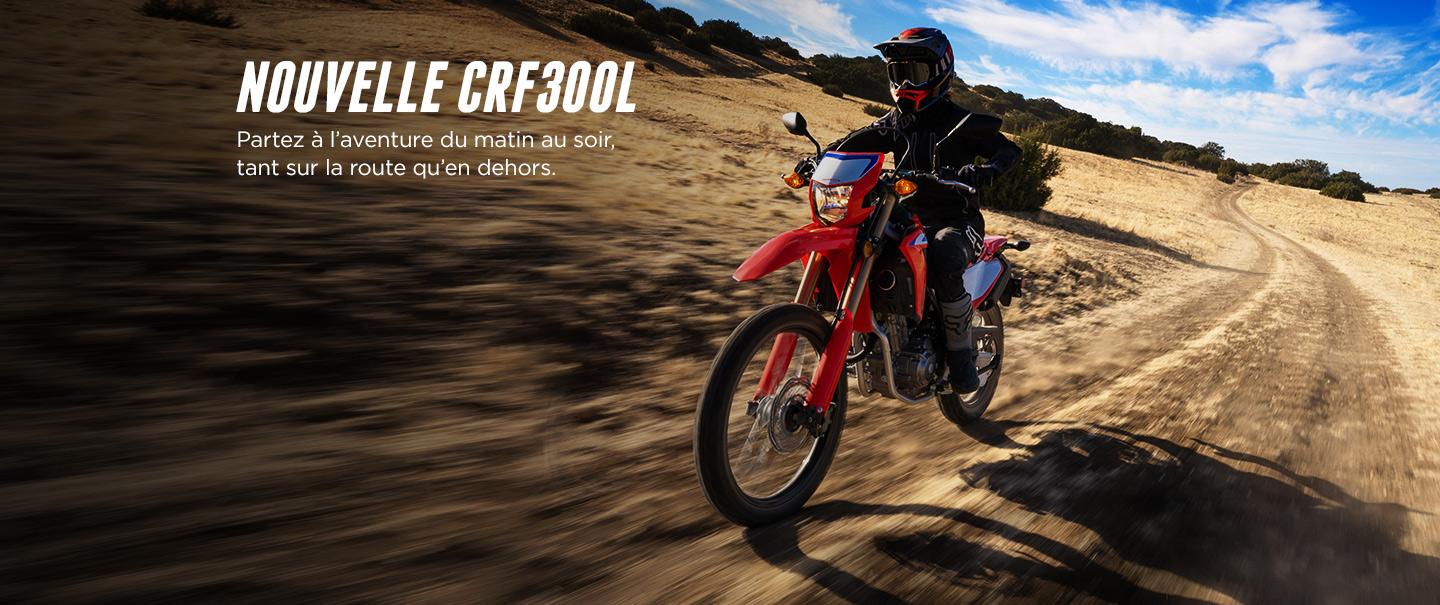 Honda's amazing CRF300L is the bike to take you off to explore the mountain trails and return home on the highway once the adventure is over. The CRF300L's chassis offers an ideal combination of on-road stability and off-road agility.
New features:
Larger 286cc engine, producing more torque power and a one-way power shift clutch that reduces lever load by 20%.
Modified rigidity balance to increase ground clearance.
Longer travel front and rear suspension.
Much easier to read LCD display.
Improved riding position for better control
Upper box of 38 litres.
Go for adventure with the CRF300L Rally
A motorcycle for the adventurers! On the highway, country roads and rough trails, its handling, suspension, ground clearance and height make for a comfortable and enjoyable ride.
New features:
Larger 286cc engine, producing more torque power and a one-way power shift clutch that reduces lever load by 20%.
Lighter, slimmer body with an integrated 12.8-litre fuel tank.
38-litre trunk.
Rear rack support and brackets.
Improved manoeuvrability and agility on all types of terrain, even the most rugged.
Looking for your next adventure partner? Discover the complete lineup of new Honda motorcycles! Who knows, you might just find the model of your dreams!